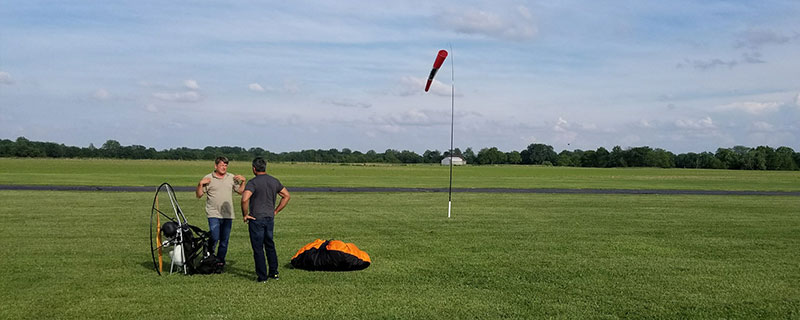 Location. Location. Location.
With over 11 acres of mowed, grassy fields and vast quiet airspace, our training facility in Franklin Indiana is a perfect place to comfortable and safely learn to fly Powered Paragliders.
As your skills develop and you begin to fly further away from the field, you'll find endless places to explore and exciting lines to fly.
Our weather is fairly predictable. Aside from the occasional storm and windy day, our morning and evening flying sessions in the glassy, fresh country air will make each flight memorable.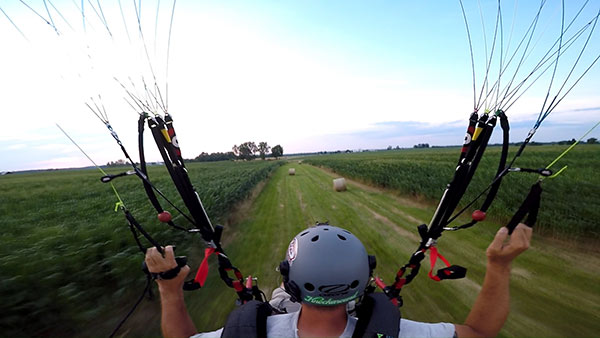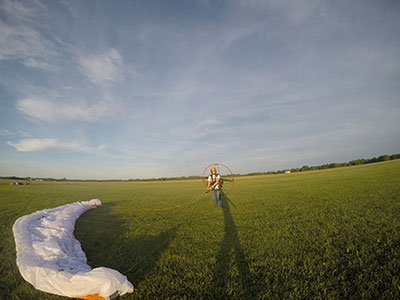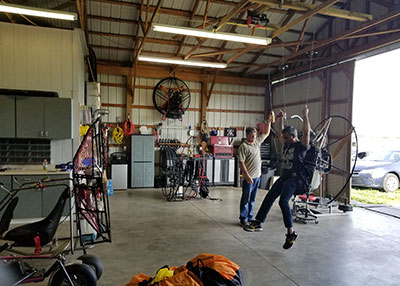 Franklin Flying Field (3FK)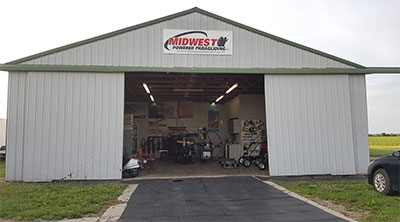 Upon arriving at Franklin Flying Field, follow the gravel drive until it turns into asphalt.  Continue on asphalt past the single aviation fuel pump (will be on your right), then follow the taxiway back to our hanger. (See Map Below - Green path is correct way to get here)
Note the red indicator below. Avoid this driveway. It is a private drive and not associated with the airport.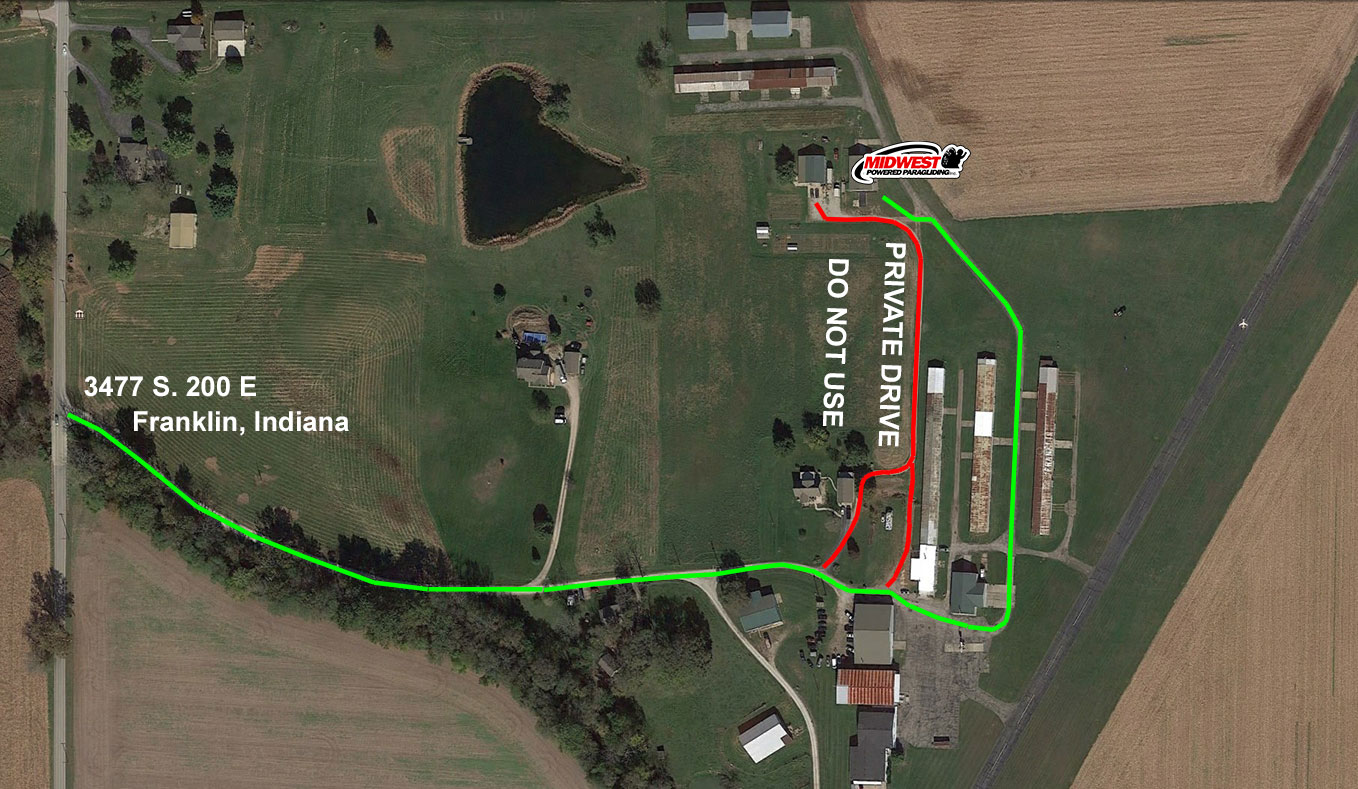 ---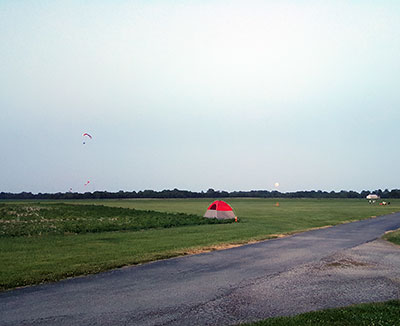 Tent Camping at 3FK
We have limited space available on site at Midwest PPG for tent camping for just $10 per day.
Please call and ask about limited RV options.
There is a bathroom available with no shower.  We have power and a refrigerator available also.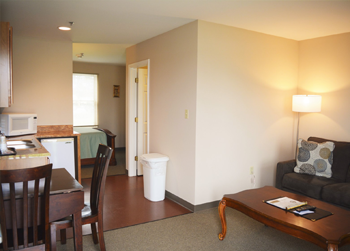 Atterbury-Muscatatuck Lodging
Lodging: Chargeable Transient Quarters (CTQs)
The Atterbury-Muscatatuck Lodging Office provides hotel-style rooms to users authorized under NGR 5-3-1, including service members, retirees, government agencies, DOD contractors, civilians operating on a military base and their friends and family.
Amenities include free wi-fi, microwave, refrigerator, flat screen with cable, housekeeping services, coffee and coffee maker, washer and dryer, linens and toiletries.
Private rooms are available.

Midwest Powered Paragliding
(317) 296-7888
Office Hours (OFFSITE):
Open : 9 am - 5 pm EST   
Sunday-Monday-Wednesday-Thursday-Saturday
Closed : Tuesday and Friday
Field Hours:
Hours at the training facility vary due to weather and training schedules.  Please call prior to coming.
Mailing Address:
7851 Shannon Lakes Way
Indianapolis, IN 46217
Training Facility:
3477 S 200 E
Franklin, IN 46131