Course Price – $650.00
Your initial flight training should only be the start of your flying career. As your flight time increases, you'll want to expand your skill set and we're here to help you. Completing your USPPA P3 Rating will give you greater confidence opening doors to new launch/landing locations, and new maneuvers. Our 2.5-Day PPG3 Skills clinic will dial in your skills, and get you ready to ace the PPG3 written test.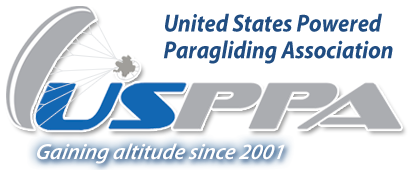 What You'll Learn
Advanced Kiting, crosswind inflation & taxi. Cleanup and improve your launches, even in no wind.

Precision Power-on landings & precise power-off landings from altitude.

Smooth, single swing oscillation dampening, linked steep turns. Low flight & accelerated flight

Big Ears, B-Line Stalls & Controlled Spiral Dives. Reserve Parachute Simulated Training.
One on one training with your instructor.
Video of all your flights and post flight analysis.
Bring your gear or train on ours. ($100 rental fee for 2 days)
Prerequisites
---
Minimum of 90 flights.  It is common to need 200 or more flights before attaining PPG 3 skill levels.
At least 30 flying days.
Has had USPPA PPG2 rating or equivalent for at least 120 days.
Minimum of 20 solo airtime hours.

Midwest Powered Paragliding
(317) 296-7888  Call or Text
Office Hours (Located Offsite):
Open : 9 am – 5 pm EST   
Sunday-Monday-Wednesday-Thursday-Saturday
Closed : Tuesday and Friday
Field Hours:
Hours at the training facility vary due to weather and training schedules.  Please call  to schedule an appointment prior to coming.
Mailing Address:
7851 Shannon Lakes Way
Indianapolis, IN 46217
Training Facility:
3477 S 200 E
Franklin, IN 46131