Course Price - $600.00
Expand your horizons by learning skills for long distance paramotor flight in a supported, school setting. Suitable for all skill levels, this 2-3 day flying clinic will introduce you to the set of skills and know-how needed to safely and confidently execute "over-the-horizon" flights in a paramotor. We'll cover trip-planning & navigation, safety and emergency contingencies, flight optimization, and much more. Of course we'll strike out on several long distance, cross country flights.

What You'll Learn
Evaluating airspace along a route
Non-towered field procedures
Navigation and Trip Planning
In-flight and Emergency Planning
Flights from 10-50 miles
Organizing and Stowing Cargo
Build a flight route to the location chosen in class according to airspace, terrain, weather and fuel options

Install and use speed bar to get the most from your glider

Utilize a 2.5-to-3.5-hour flight window by using strobes and flying outside of the two-hour standard

Take your turn leading the flight
Prerequisites
All skill levels welcome
Speed bar and strobes will be utilized
Navigation will be required, a cell phone tether is recommended
Reserve required, rentals available
---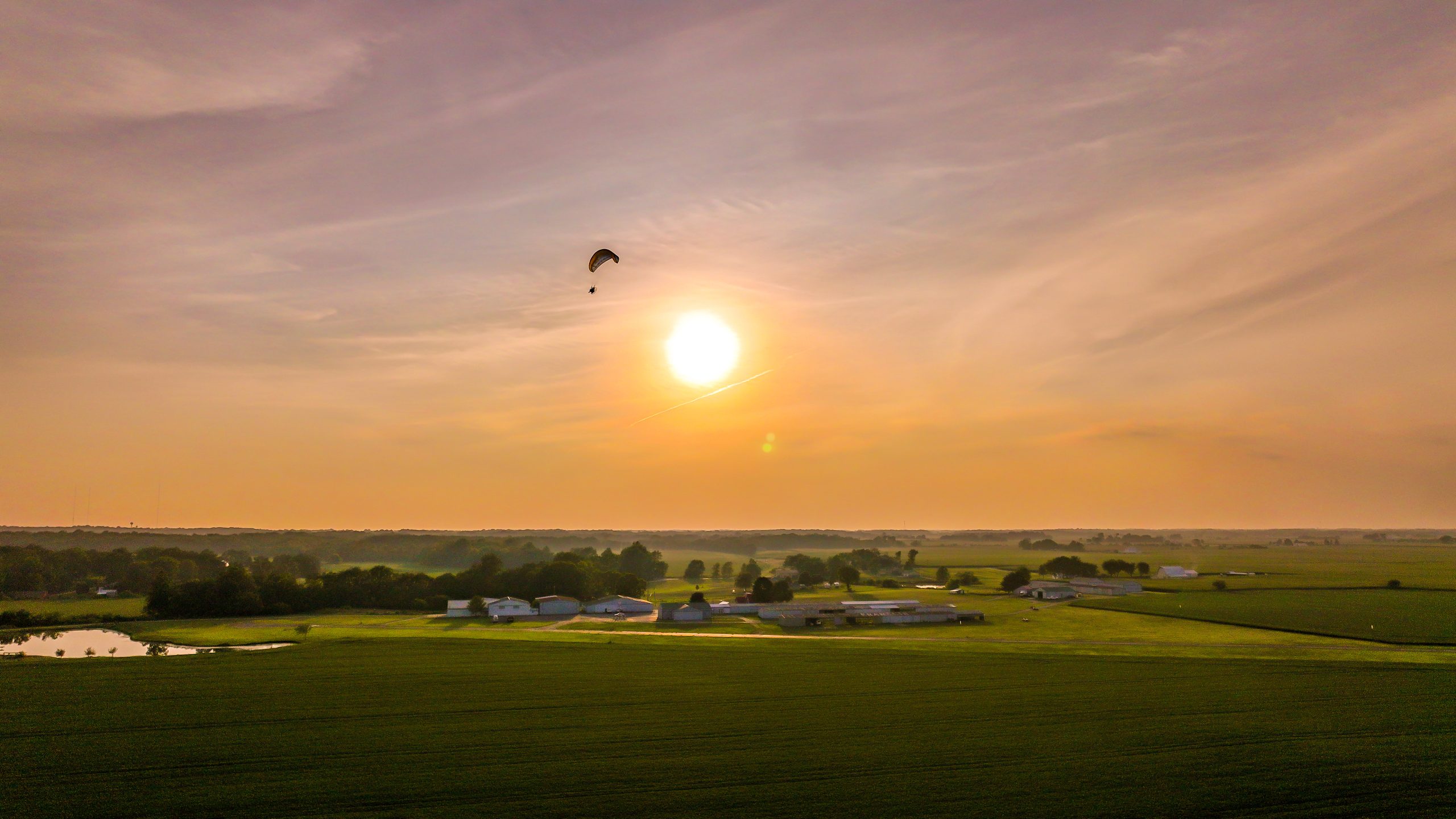 Midwest Powered Paragliding
(317) 296-7888  Call or Text
Office Hours (Located Offsite):
Open : 9 am - 5 pm EST   
Sunday-Monday-Wednesday-Thursday-Saturday
Closed : Tuesday and Friday
Field Hours:
Hours at the training facility vary due to weather and training schedules.  Please call  to schedule an appointment prior to coming.
Mailing Address:
7851 Shannon Lakes Way
Indianapolis, IN 46217
Training Facility:
3477 S 200 E
Franklin, IN 46131