USPPA Introductory Tandem Instructor (ITI) Rating Clinic
Course Price – $1,400.00
Introduce our great sport and give introductory flight instruction to those curious about Powered Paragliding. Learn the safe, responsible, and legal way with our USPPA certified Tandem Instructors.
This course lasts between 3-5 days.
Already a foot launch pilot but haven't trained on a trike?  No problem. We can have you transitioned to wheels fairly quickly as long as you are a proficient foot launcher.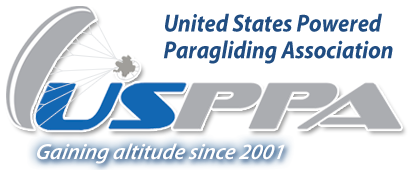 What You'll Learn
Multiple Solo Flight and Touch and Go's on trike demonstrating PPG3 WL Skill Level.
Demonstrate tandem taxi skills and S-Turns.
USPPA Tandem Exemption Legalities. ($100 rental fee for 2 days)
Tandem Training Equipment / CG / Load Ratings / Power Plant / Trike Design Tandem Glider Design and Load Certification, Equipment Pre-Flight Procedures

Solo Taxi Practice – Demonstrate consistent inflations, glider check, reduction to taxi power, glider control, S-turns during taxi, and proper glider disinflation

Provide minimum 5 complete passenger briefings and tandem flights with Admin as passenger who is role playing as student.

How to present yourself to your tandem passenger from introduction through the end of the flight experience and how to make them confident with you and comfortable during the entire experience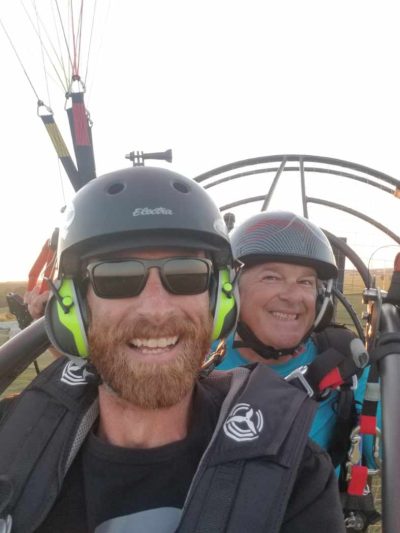 Prerequisites
---
Must have a PPG3 (WL) rating.
Minimum 1-year flying experience.
Minimum 100 hours of flying experience
Minimum 50 hours in the last 12 months of flying experience
Excellent history of aeronautical decision-making, judgment, maturity, and risk management
Passion for safely introducing others to the sport
Introductory Tandem Instructor (ITI) Rating Clinic
When you're ready to progress, we're here to help you do it safely.
Contact for More Information

Midwest Powered Paragliding
(317) 296-7888 (Call or Text)
Office Hours:
Office Open : 9 am – 5 pm EST   
Sunday-Monday-Wednesday-Thursday-Saturday
 Office Closed : Tuesday and Friday
Field Hours:
Hours at the training facility vary due to weather and training schedules.  Please call prior to coming.
Mailing Address:
7851 Shannon Lakes Way
Indianapolis, IN 46217
Training Facility:
3477 S 200 E
Franklin, IN 46131